Event Listings
Military Veterans & First Responders Life Group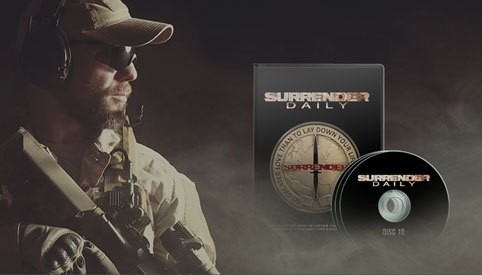 Starting April 22nd
Location: Normally at Crosspoint Church, Niceville, Florida
COVID-19 Period: Meeting via Zoom; Call Nathan Adkison at 850-710-0897
Wednesdays from 7-8pm

Do you want to expand and strengthen your knowledge of the Bible and its application in your daily life? Join the Military Veterans & First Responders Life Group. We will be starting a 9-month Bible Study (SOF Missions: Surrender Daily) that takes you on a journey through the entire New Testament; Book by Book, Chapter by Chapter.
We will have a dedicated social or serve project each month as we work on doing life together.
================================

Twin Cities Christian Ministerial Association (TCMA)

Meeting: Every 3rd Thursday of the Month
Meeting via Zoom during CONVID-19
Pastors meeting to discuss community needs
===============================
Michael Belton, President/Lead Chaplain, Serve Ministries, Inc.

Michael was medically forced to retire from the Army after 26 years of service and is the humble President and Lead Minister of Serve Ministries, Inc. He served as an Infantryman, Logistician, and Space Officer who also did work in Intelligence and Cyber for both conventional forces and special operations. He is a former Sentinel at the Tomb of the Unknown Soldier. He also served as a Company Commander during the initial invasion in Iraq in 2003 with the 3rd Infantry Division for Operation Iraqi Freedom and served with a Special Operations Task Force in Afghanistan in 2013 as part of Operation Enduring Freedom. Michael has a heart to serve Military veterans past and present, First Responders, and their families. He formed Serve Ministries because he believes many spiritual needs are going unmet. Michael believes most people connect through social media and gain information by online resources daily. He therefore feels it is important to reach people how they prefer to be reached. Michael also serves as the Chaplain of the Niceville Police Department in Niceville, Florida. Michael is a Seminary graduate from Liberty University with a Master of Divinity and a Master of Religion. He is also a graduate with a Master of Aeronautical Science in Management from Embry-Riddle Aeronautical University.
Nathan Adkison, Vice President/Senior Chaplain, Serve Ministries, Inc.

Nathan is currently an officer in the United States Air Force Reserves and has been serving in the military since 1996. He first served in the Georgia Army National Guard as an Automated Logistical Specialist before switching to the Georgia Air National Guard to work in communications as a Cyber Transport Systems specialist. Having a desire for leadership, Nathan switched over to the Air Force Reserves to become a Cyberspace Operations Officer for both conventional and special operations. He deployed during Operation Enduring Freedom and understands the necessary sacrifices of leaving family behind. Nathan has compassion for those who serve and their families. He graduated from Asbury Theological Seminary in May 2019 with a Master of Divinity. He currently holds a Master of Christian Studies with an emphasis in Christian Leadership from Grand Canyon University and a Master of Computer Science from Columbus State University. He is in the process of becoming an Air Force Reserve Chaplain, serves as a Senior Chaplain for SMI, facilitates military and first responders small/support groups, and was recently promoted within SMI from Treasurer to Vice President.
Onnie ReSky, Executive Director/ Life Coach, Serve Ministries, Inc.

Coach Onnie is a 1999 graduate of the U.S. Air Force Academy and was originally trained as a C-130 pilot. Currently she serves as a Reserve Officer for the AFSOC Integrated Resiliency and Preservation of the Family and Forces Division. She is a certified Christian Life Coach, Personal/Group trainer, Ironman coach, and published author of "Flight out of Darkness". Coach Onnie has enjoyed traveling around the world serving in the Air Force, training and competing in Martial Arts and Ironman competitions. While building athletic experience, expertise, and training others, Coach Onnie began to notice and study the ways in which the body, mind and spirit affect each other. This led to developing tactics to incorporate scripture in a personal battle against depression and then a coaching practice of teaching how to train and strengthen all three areas.
Steven Walsh, Secretary/Ordained Chaplain, Serve Ministries, Inc.

Steven served in the United States Air Force and retired after 24 years, 7 months, and 6 days as a chief master sergeant and is currently serving as Secretary of the Board for Serve Ministries, Inc. He served as a command and control specialist with a specialty in electronic warfare. Steven is currently serving in prison ministry and teaching a Christian-centered approach to addiction recovery in the Santa Rosa County jail system. He is a recovering alcoholic since 9 June 2000, and has worked with over 800 addicts struggling to achieve sobriety. In the prison ministry field, Steven has 15 years' experience in bringing Christian principles to inmates and performing spiritual adviser visits for those struggling to find answers in their lives. He has a heart for all who are suffering and lost, and has dedicated the last 20 years of his life to stand in the gap for those in need. He is a graduate of the Community College of the Air Force, with an Associates of Science degree in Airway Science and is a graduate of the Senior Non-commissioned Officer's Academy. He is an ordained mission's minister and a licensed community chaplain. He is married and has four children and six grandchildren.






Doug Stauffer, Treasurer, Serve Ministries, Inc.


Doug is currently pastor of Faith Independent Baptist Church, the Ambassador Chairman for the Niceville/Valparaiso Chamber of Commerce and Chief of Staff/chaplain for the United States Service Command with the rank of Colonel. He is a prolific author, having written over twenty books and been a frequent speaker on radio and television. Because of his biblical expertise, Oxford University Press commissioned Dr. Stauffer to work as one of two contributing editors for the notes on the New Pilgrim King James study Bible. While attending Bible college, Dr. Stauffer passed the CPA exam. He then worked as controller of several organizations. In 1994, he gave up his work as CFO of a multimillion-dollar company along with managing his own firm when God began dealing with him about dedicating his time more fully to the ministry. He is a retired CPA with four degrees including an BS degree from Penn State University and a PhD from International Baptist Seminary. His passion is to serve others using whatever means God puts at his disposal.