Speaking Engagements and Seminars
At SMI, we continue to raise awareness on the challenges that military and first responders face every day. We offer ministry speaking engagements and seminars nationwide to emphasize the importance of their roles in the community and to showcase how we can serve them. Visit our site regularly for updates on our events and how you can sign up to participate. If you are interested in us speaking at one of your events, please contact us below.
If you're interested in more information in how your church or agency can get more involved in this ministry in your area, kindly give us a call or fill out our contact form. A friendly representative from our team will get back to you as soon as possible. Work with Serve Ministries today to support our country's military and first responders.
Event Listings
Coming Soon!

For the Military and First Responders
Serve Ministries, Inc. (SMI) is dedicated to our Christian ministry of being a support system for military personnel and first responders as well as their families. We offer an online chaplaincy program nationwide which will allow you to conduct outreach programs with local law enforcement agencies, fire departments, and other organizations in your community. Take part in our initiatives today!
Meet Our Team at Serve Ministries
/



Michael Belton, President/Lead Minister, Serve Ministries, Inc.

Michael was medically forced to retire from the Army after 26 years of service and is the humble President and Lead Minister of Serve Ministries, Inc. He served as an Infantryman, Logistician, and Space Officer who also did work in Intelligence and Cyber for both conventional forces and special operations. He is a former Sentinel at the Tomb of the Unknown Soldier. He also served as a Company Commander during the initial invasion in Iraq in 2003 with the 3rd Infantry Division for Operation Iraqi Freedom and served with a Special Operations Task Force in Afghanistan in 2013 as part of Operation Enduring Freedom. Michael has a heart to serve Military veterans past and present, First Responders, and their families. He formed Serve Ministries because he believes many spiritual needs are going unmet. Michael believes most people connect through social media and gain information by online resources daily. He therefore feels it is important to reach people how they prefer to be reached. Michael also serves as the Chaplain of the Niceville Police Department in Niceville, Florida. Michael is a Seminary graduate from Liberty University with a Master of Divinity and a Master of Religion. He is also a graduate with a Master of Aeronautical Science in Management from Embry-Riddle Aeronautical University.
Jack Crans, Vice President, Serve Ministries, Inc.

Jack Crans was born in Medina, New York, November 21st, 1950. By the end of his senior year of high school (Coatesville, Pennsylvania '68), he clearly realized both the brevity of life (by the early death of his mother) and the urgency of responding to the 'heart-cries' of the vast, reflected needs of the Criminal Justice System (seeing the travail of the fatherless and poor in his own community). Since 1973, he has continued to lead the Prison Chaplaincy of 'Chester County Prison' and serves as a Chaplain for the Pennsylvania State Police. He is the Int'l Chaplain for 'Pointman Leadership Institute' birthed under the former Assistant Chief of Los Angeles Police, Robert L. Vernon. (www.pliglobal.org) Jack Crans earned his B.S. from Philadelphia College of Bible (Bible/Social Work)'72 and the M.Div. from 'Eastern Theological Seminary' '76 (Theology/Clinical Chaplaincy). Jack has served as a 'Chaplain' for the 'Society of the Honor Guard Tomb of the Unknown Soldier' and continues to lead initiatives focusing on the discovery, encouragement, and equipping of leaders (particularly in realms of First Responders) who find themselves willing and committed to glorifying God in their life of service. Jack Crans is also the Executive Director of 'County Corrections Gospel Mission'. Nothing more captures Jack's heart than the descriptive words of the Prophet Habakkuk 2:1. Whether the intercessory work of the National Prayer Breakfast or the encouragement of willing warriors serving on the front-lines of human suffering, Jack longs to encourage strategic, servant-leaders. It is Jack's prayer that God raise up such 'first-responders' who's lives reflect both 'A Broken Heart, Yet, An Unbroken Hope!' Jack has been married to his wife Sue since May of 1971. They have three married sons and 11 grandchildren.





Nathan Adkison, Treasurer, Serve Ministries, Inc.

Nathan is currently an officer in the United States Air Force Reserves and has been serving in the military since 1996. He first served in the Georgia Army National Guard as an Automated Logistical Specialist before switching to the Georgia Air National Guard to work in communications as a Cyber Transport Systems specialist. Having a desire for leadership, Nathan switched over to the Air Force Reserves to become a Cyberspace Operations Officer for both conventional and special operations. He deployed during Operation Enduring Freedom and understands the necessary sacrifices of leaving family behind. Nathan has compassion for those who serve and their families. He graduated from Asbury Theological Seminary in May 2019 with a Master of Divinity. He currently holds a Master of Christian Studies with an emphasis in Christian Leadership from Grand Canyon University and a Master of Computer Science from Columbus State University.
Don Renault, Secretary, Serve Ministries, Inc.

Don is currently serving as a Correctional Captain for the Department of Corrections in Arizona.Don has been with the agency since January of 2000 where he has had various assignments from Officer, Sergeant, Lieutenant, and since Captain. After serving in the United States Army as an Infantryman, Don continued to feel the pulling desire to continue to serve his community and State in Corrections. Don also became a member of "SO&T" (Special Operations and Tactics) for the Department at his facility where he became one of the first for his agency at the time to become a "AZ-P.O.S.T." certified Sniper/Counter-Sniper. Although Don felt as though he was fulfilled with his progression in life , there were two major voids in his life; one vacancy was filled when he accepted Christ a little over a decade ago and the other fourteen years ago by his amazing bride Christina. Don has strived to engage those around him in fellowship and praise for our Lord. One verse that Don loves to share with his comrades in Corrections is the following; "Blessed are the peacemakers, for they will be called children of God." (Matthew 5:9) Don shares his passion thru this verse with them for he understands the hurt, misery, and feeling of hopelessness that many experience within the law enforcement community, especially after traumatic events that first responders experience throughout their careers. Don's desire is to serve; he can empathize with many who have felt alone and without hope. Through Serve Ministries, Inc. (SMI), he hopes to continue his role in "The Great Commission" and a life of service to his community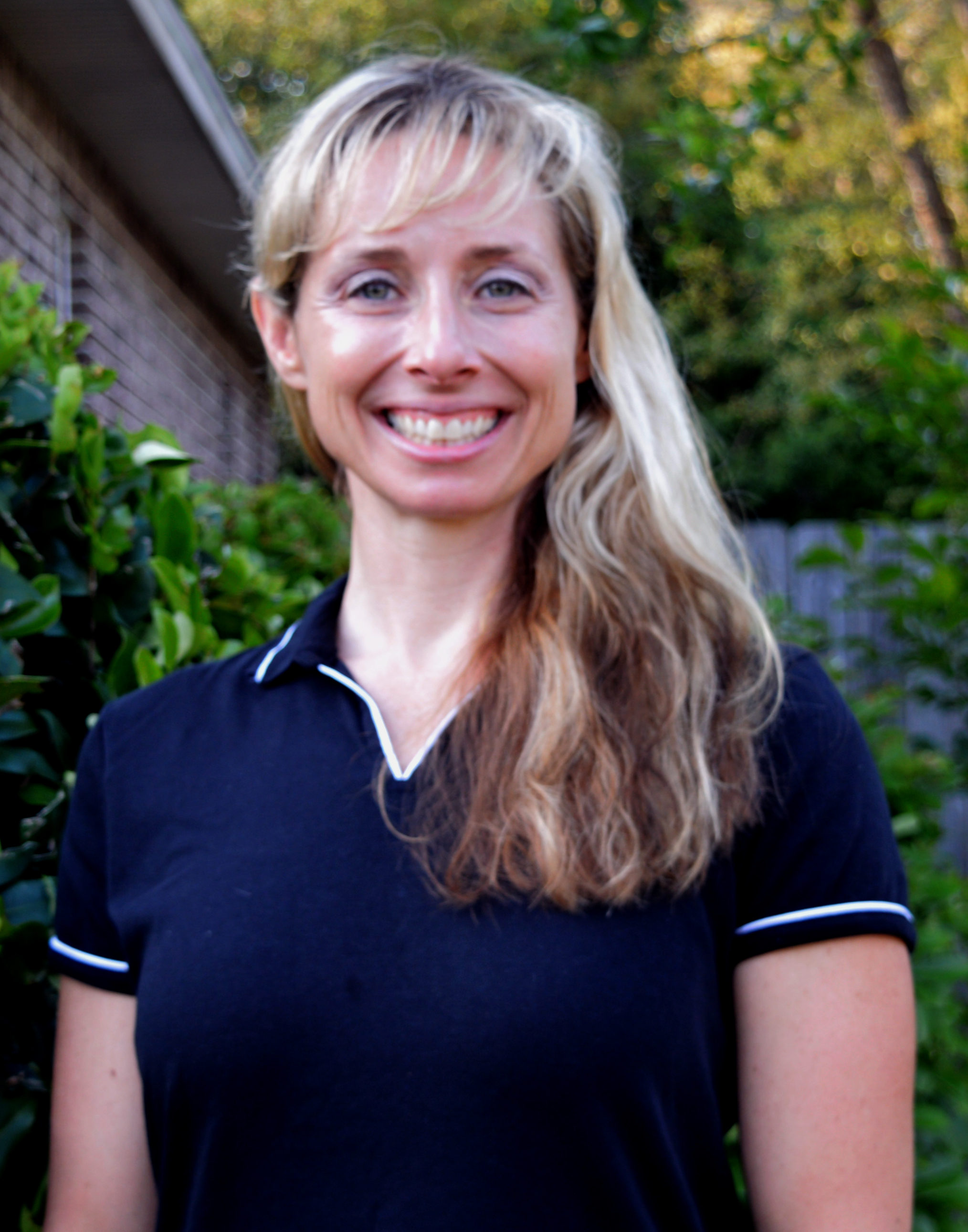 Onnie ReSky, Co-Host/Life Coach, Serve Ministries, Inc.

Coach Onnie is a 1999 graduate of the U.S. Air Force Academy and was originally trained as a C-130 pilot. Currently she serves as a Reserve Officer for the AFSOC Integrated Resiliency and Preservation of the Family and Forces Division. She is a certified Christian Life Coach, Personal/Group trainer, Ironman coach, and published author of "Flight out of Darkness". Coach Onnie has enjoyed traveling around the world serving in the Air Force, training and competing in Martial Arts and Ironman competitions. While building athletic experience, expertise, and training others, Coach Onnie began to notice and study the ways in which the body, mind and spirit affect each other. This led to developing tactics to incorporate scripture in a personal battle against depression and then a coaching practice of teaching how to train and strengthen all three areas.
Earl Timmons, Production Manager, Serve Ministries, Inc

Earl retired as a Lieutenant Commander after 27 years of service with 11yrs Army Enlisted and 16 years as a Naval Officer. His assignments include 5th Army Headquarters - Texas, Site Tango - Korea, Joint Analysis Center – England, Joint Interoperability Test Command – Arizona, The Pentagon, USS VICKSBURG (CG 69), USS KLAKRING (FFG 42), USS FREEDOM (LCS 1), and The White House. He served in five hazard duty zones; Bosnia, Serbia, Columbia, Haiti, and Afghanistan. He has a Bachelor of Science in Business Management from National Louis University and master's certificates in Information System Technology from the Naval Post Graduate School and International Military Affairs from the Naval War College. Earl has served as a Lay Leader, Sunday School Teacher and Deacon at various churches since being saved when he was 24. He currently serves as the Technical Team Leader for Crosspoint United Methodist Church, Niceville, FL and as a Substitute Teacher for the Okaloosa County Schools. With a heart to serve and a desire to help First Responders and Military members work through and overcome dark seasons in their lives like the one he experienced 2012-2015, he has joined Serve Ministries as the Production Manager and sees a bright future opening himself to the Lord to serve and support each and every one of you.


Discover More About Our Christian Ministry
Are you interested in participating in our chaplaincy program and
ministry events
? Don't hesitate to reach out to our team at SMI. You may give us a call or send us an email.